Yesterday Jesse, Makai and I got to go visit with the orphans at Remar. We have been praying that God would help us build relationships with the children and that he would open their hearts to us. It is incredible how powerfully God has answered our prayers. Within 5 minutes of being there we were talking and laughing with the kids as if we'd known them forever. It felt so natural. So right. We played many fun games with them. Many were similar to the games duck duck goose and London bridges falling down in the US. One game included me accidentally tripping on a rock and knocking down the stick that was holding the line full of clothes!!! I was a bit embarrassed but they seemed to love it.
We sat down and shared with the kids an illustration about sin. We used a hard-boiled egg as our prop. We asked the kids what sin was and to give us some examples of sin. As we talked about it I wrote the words on the egg (lying, cheating, murder, hate, selfishness, unforgiveness, pride, etc.) We shared with them how the egg reminded us of our hearts when we don't know Jesus. Our hearts are dark, dirty, and hard. We shared with them who Jesus was and how he came to save our lives and take away our sin. As we shared with them how Jesus died for us we began to peel the shell of the egg. What was left was a soft clean egg. We explained that when we ask Jesus into our lives and when we choose to live our lives obeying what he told us in the Bible our hearts become clean and soft. When we ask for forgiveness for our sins He comes and takes them and we are no longer hard or dirty. How when Jesus comes into our life he gives joy where there was pain, heals what was once broken, and brings love and peace where there once was none.  We asked the children if there was anyone who did not have Jesus in their life. We asked if there was anyone who had never committed to live their life obeying Christ. Two young teenage girls raised their hands and said they never had and wanted to have Jesus in their lives. It was so awesome to pray with the girls and lead them in committing their lives to Christ!!! Afterwards both girls were crying and could not keep their composure. It was so beautiful to see the power of Christ's love working in them.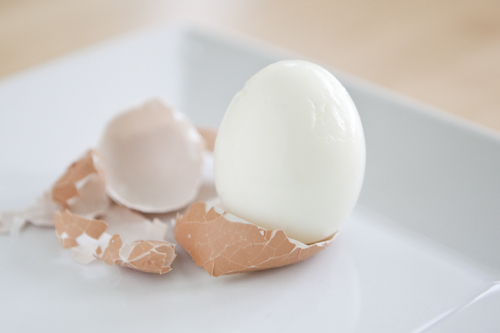 Please pray for these two young precious lives. One girl is named Megan. She is now an orphan at the home. Her mother just died on December 23rd.
The second girl is named Ingirs. This is Ingri's fourth time returning to this home. She was taken away from her mother again after her mother gave her into prostitution.
As you can see both of these broken lives need God's healing touch and restoration. Please pray with us that they would feel God's deep love for them. Also please pray that God would continue to pour out his Spirit and grace on us as we keep ministering to these precious children.
Thank you all who partner with us through prayer and finances! Together we are reaching the lost for Christ and making a difference in Guatemala!
Blessings,
Jesse, Sara & Makai